Tara Butler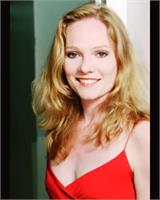 Tara has been practicing Bikram yoga since 2001. From the very beginning Tara knew this yoga was special and for many years contemplated becoming a Bikram Yoga instructor. Finally in the Spring of 2010 Tara embarked on the training and has been passionately teaching ever since.
Tara trained at the National Ballet School in Toronto. After which she enjoyed a 22 year career as a professional ballet dancer. She danced with The National Ballet of Canada, The Alberta Ballet, The Hong Kong ballet and spent 16 years as the principal ballerina for Ballet Jorgen Canada.
Tara contributes the longevity of her career, in part, to Bikram Yoga. Bikram yoga has an amazing ability to heal and restore the body and mind. Bikram Yoga brought balance to the repetitive nature of dance saving her from knee, ankle, and back injuries typically experienced by ballet dancers. Bikram Yoga has also given Tara an inner peace. The yoga has taught her patience, perspective and self love.\par " As a teacher I hope to guide my students towards self awareness and self discovery. To help each individual find the strength and love within to help themselves.
Tara Butler is currently not instructing any classes.