Jeff Clarke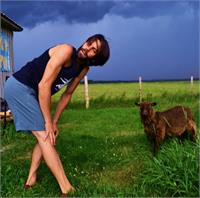 Jeff has been teaching at Bikram yoga since 2009 after completing his teacher training in Palm Desert CA. Before joining the team at Bikram Yoga KW he worked in an auto parts factory, once the factory closed Jeff made the obvious segue into teaching yoga.
Jeff teaches with an emphasis on mindfulness. His interest in eastern philosophy and meditation are woven throughout his instruction and he is able to take abstract metaphysical concepts and make them relate-able to everyday life.
Jeff approaches teaching yoga as an opportunity to create relationship and through that relationship understand himself. In his own words: "teaching yoga has taught me the importance of connection with others, it is this connection that I am trying to strengthen each time I teach a class. Making that connection with another, is to me, a recognition of myself in that person, a recognition of the truth."
Jeff Clarke is currently not instructing any classes.